Trixilie the blueberry lion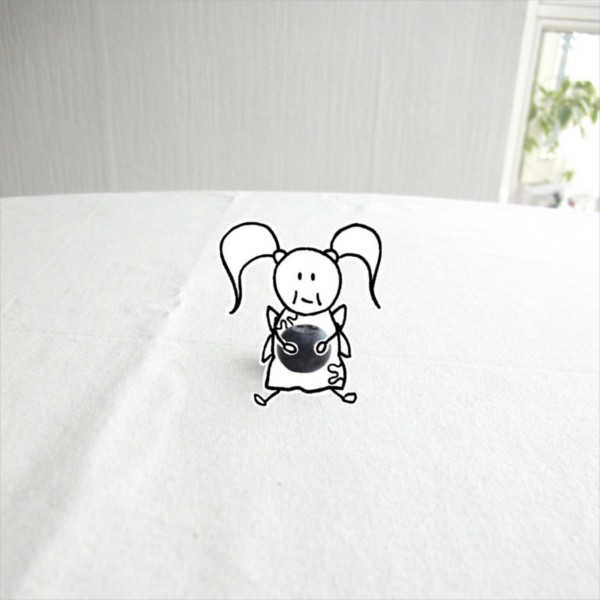 This week was full of adventures. But the best adventure of all was being a lion :)
Have you ever played safari? I played it for the very first time this week. Bea´s flat is close to Berlin Zoo. We often go for walks together and one of our walking routes crosses the zoo. On the facade of the zoo are a lot of stone animals: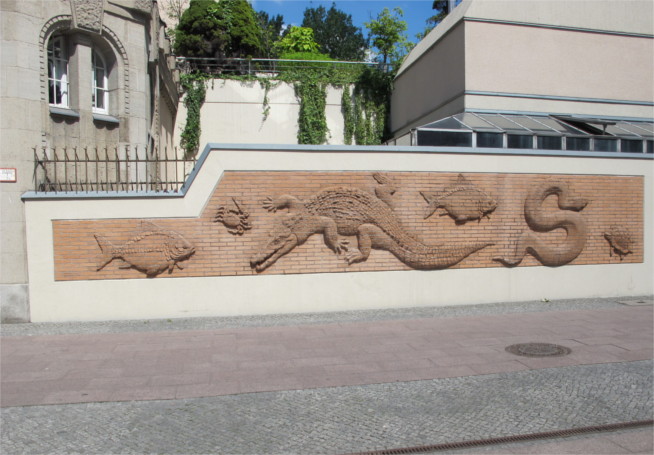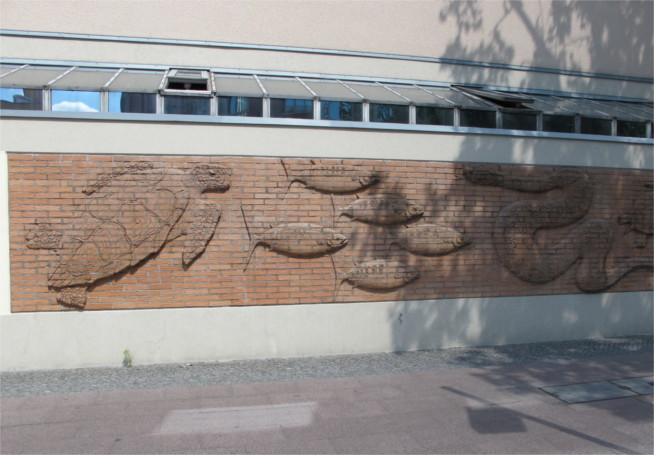 Every time we cross this facade we talk about animals. This week we talked about animals in Africa. That was really exiting - lions, giraffes, antelopes, hippos... wooooowww! Back at home we watched a documentary about the Savannah. I learned a lot about lions, what they eat (they don´t eat raspberries - how sad for them - they miss out something great :) ), how they sleep (on the ground), what they do the whole day (most of the time they sleep) and how they hunt (they sneak up to antelopes).
When the documentary was over, we noticed that a herd of blueberries were grazing on the dining table. Bea and I sneaked up to the table and watched them for a little while...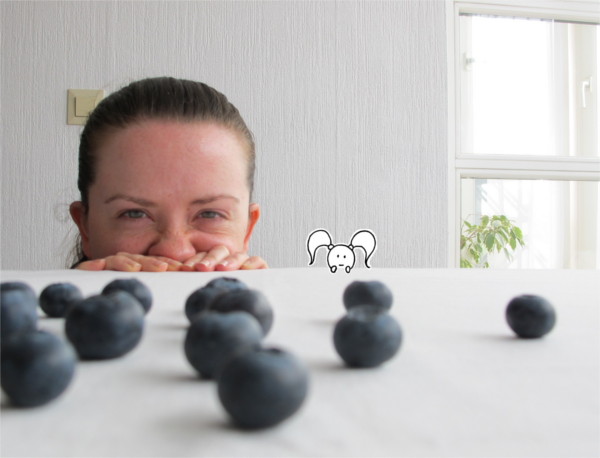 Then I sneaked up to the herd of blueberries... and caught all of them at once ... ROARRRRR...
All of them tasted great. Blueberries are so delicious - especially for a blueberry lion like me :) After I had eaten all of them I fell asleep and I dreamt of a huge fruit Savannah, with herds of blueberries, raspberries and strawberries and I was the hungry lion :) It was a great dream - I ate a lot of them... nom nom nom...
When I woke up Bea had a surprise for me. A cute Mini Comic about my adventure as a blueberry lion... hihihiihiiihiii... it is gorgeous. She drew it while I slept. THANK YOU BEA :)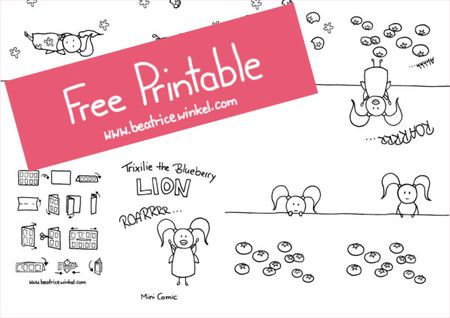 And the best thing is, you can download it for free. Just click on the picture or here:
Print it out, fold it as per description or as in this video and you have a great Mini Comic of me which you can colour in. I love it sooooo much :) 
You see, my week was great. I learned a lot, ate a lot of fresh fruit and vegetables and I received a cute Mini Comic gift :)
I wish you a lot of fun with this Mini Comic and with fresh fruit and vegetables :)
Hugs and Kisses
Trixilie
---
IF YOU USE PINTEREST, YOU CAN PIN THAT PICTURE: