Sometimes less is more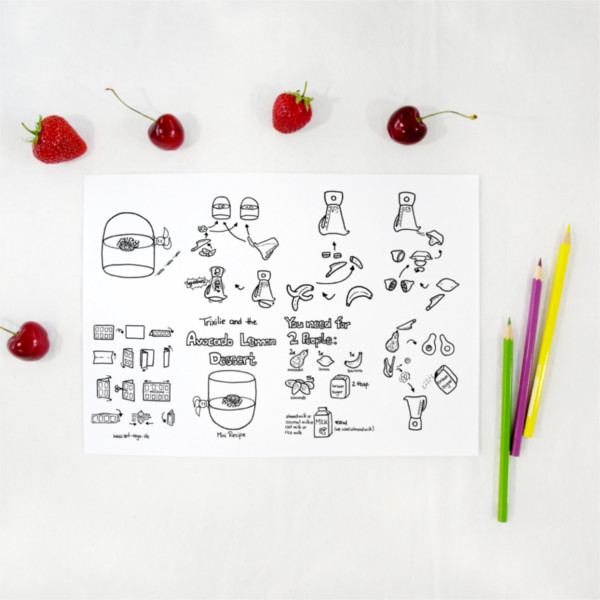 A week without an adventure?
Humans are really interesting: they are sooooo big, do a lot of impressive things, like driving cars or building skyscrapers and are able to imagine moments in the future... until they have a cold. Little mini tiny things (bacteria) are able to knock out a huge human... wow... that´s fascinating.
The last two weeks some mean bacteria knocked Bea out. She was really sick. Normally she is an energetic and joyful person, but not these weeks. Most of the time she slept. The rest of the time she drank a lot of tea, ate some fruit, vegetables, soups or sandwiches. No walks in the park, no drawing, no colouring, no cooking - poor Bea.
At First, I thought it will be boring without any adventures, but then I made the plan that this whole Bea-is-sick-time would be an adventure - the adventure of being alone with a sick human :)
The first days were full of fairy tales. I watched them all - I mean all of Bea´s collection: Cinderella, Snow White, Pocahontas, the Beauty and the Beast (Chip is so cute... hihiihhi) and a lot more. While I watched the films I ate a lot of tomatoes, raspberries, cucumber, blueberries, carrots, radish and so on. A silent and delicious adventure...hihiiihihi...
The rest of the days, Bea didn´t sleep soooo much. She was able to listen to me, so I read all the fairy tales she has out loud and some Sherlock Holmes stories - wow these stories are really exiting :) Have you ever read a Sherlock Holmes Story? It´s incredible. All the details and mind puzzles. Now I know why Bea likes these stories. Bea enjoyed my reading a lot - she said a little fairy walking line by line to read looks so cute... hihihii... it was a great book adventure :)
Yesterday, Bea felt a bit better, so we prepared this Avocado Lemon Dessert... mmhhhhh... it is made of avocado, banana, lemon and almonds... so delicious.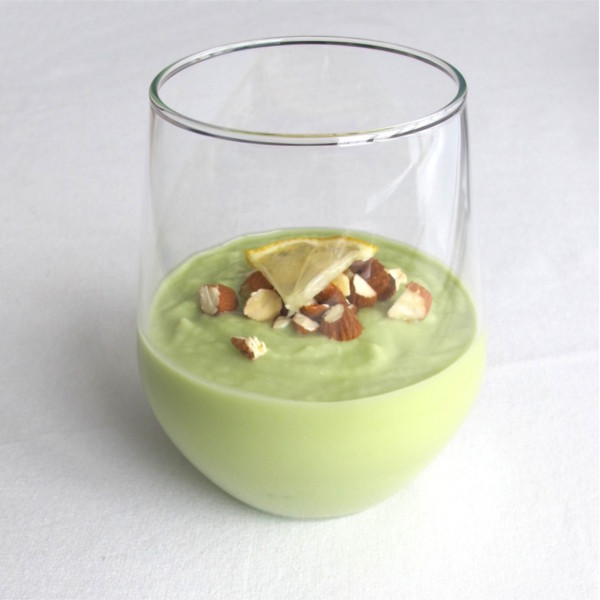 And because it is so delicious I asked Bea if she could create a Mini Recipe of it. And she did... Hooray! It took much more time to create it than I thought - sick humans are sooooo slow... hiihiiihi... they look like slow motion giants... hihihiihi... But she finished it.
So with much pleasure, I present you the Mini Recipe Avocado Lemon Dessert. I wish you a lot of joy with it. :)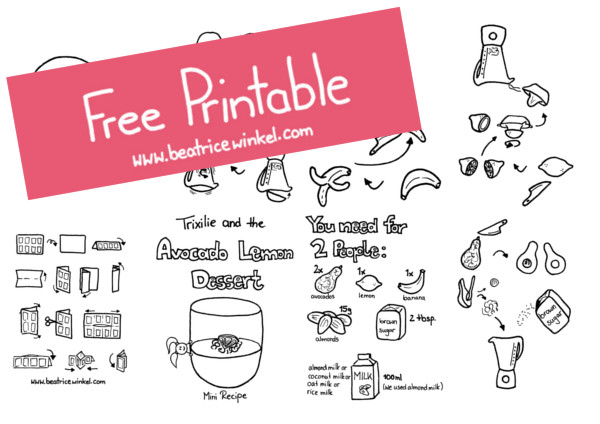 You see, even when it looks like a boring week you can make it much more exciting :)
Which adventures did you have this week?
Hugs and Kisses
Trixilie