Trixilie and Fruit Bowling
Woooowww…. What an adventure.
Bea and I travel through the UK since two months and it is really exciting. All the different people, cities and places we visited are so fascinating. We were in Worcester, Liverpool and now we are in Luton.
It is a very small city, so we thought we can discover the country side. But sadly we have a lot of rainy and cold days. Not the best weather for me. I love to play with water, but not all the time and I don´t like having raindrops on my wings – then I can´t fly very well and I have to walk...
So Bea and I did a few indoor activities, but there aren´t many in Luton. Bea used the rainy days to create delicious Easter recipes (Tag Suche: Easter) – nom nom nom... It was a great fun to prepare and eat them, but it was too short.
I was so bored of the rain and being inside of a building... it was really boring! Boring! Boring! Boring! I watched fairy tales... boring... Bea built me a canopy, so I could play outside. But it was still cold and all the other fairies were in their hidings... boring... I climbed Bea´s head.... Bea wasn´t amused... I counted peas... boring... I ate peas... tasty :) ... I tried to help Bea with all her laptop work... boring...
It was sooooo boring... I searched on the internet what humans do when they are bored. I found a lot of activities: soccer, swimming, tennis, riding and "Bowling". That sounded delicious. What do you put into your bowl? Berries? Carrots? Cucumber? When I read how to play this game I was confused. This game calls "Bowling". Why are there no bowls and food in the game? The game sounded really boring without food and I didn´t want to play a boring game. What I wanted was a fun game with berries.
I flew into the kitchen and looked for a ball. I found an orange and rolled it into the living room. Then I flew back and looked for tasty pins. I found strawberries. I carried all the berries into the living room and started to play.
First I put all the fruits in its place: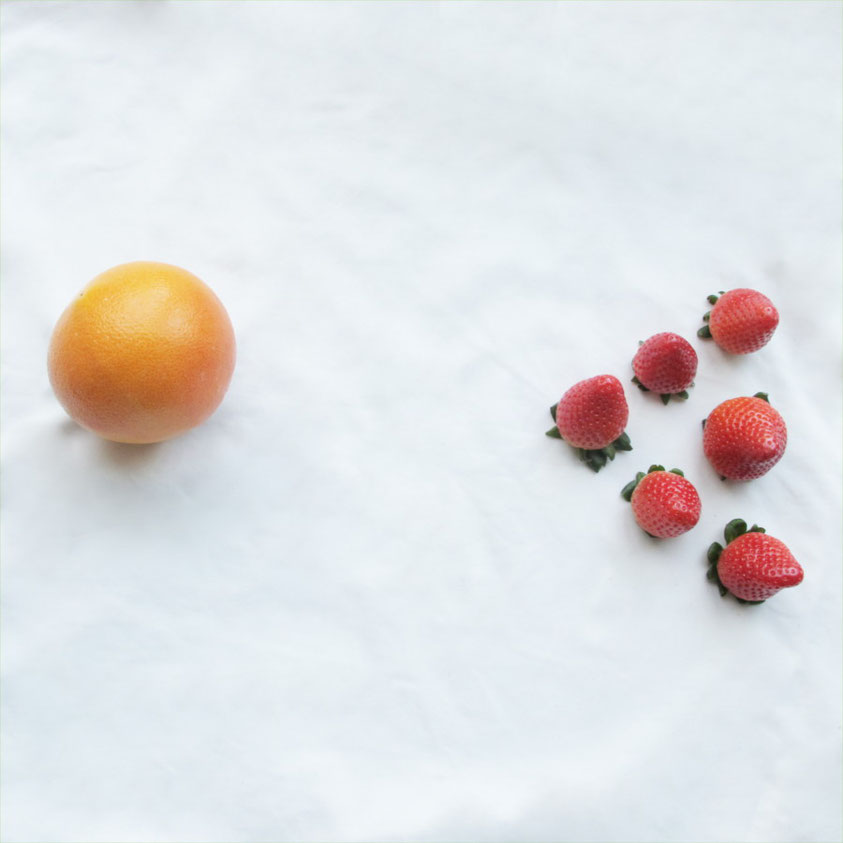 Then I pushed the orange and it rolled to the strawberries: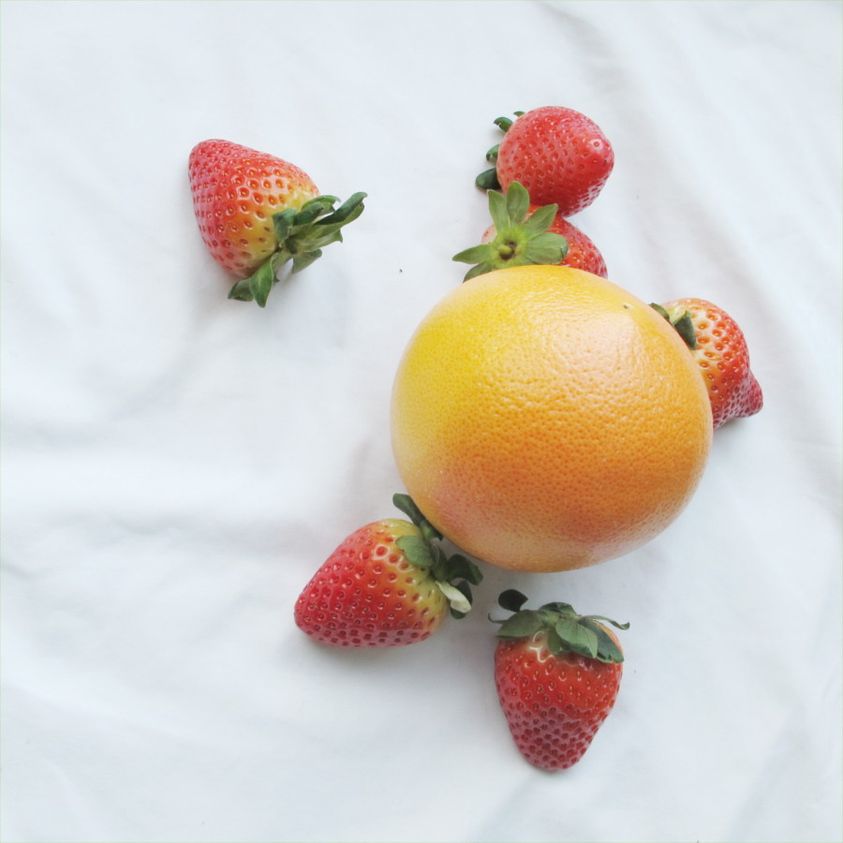 Eventually I ate all the knocked over strawberries: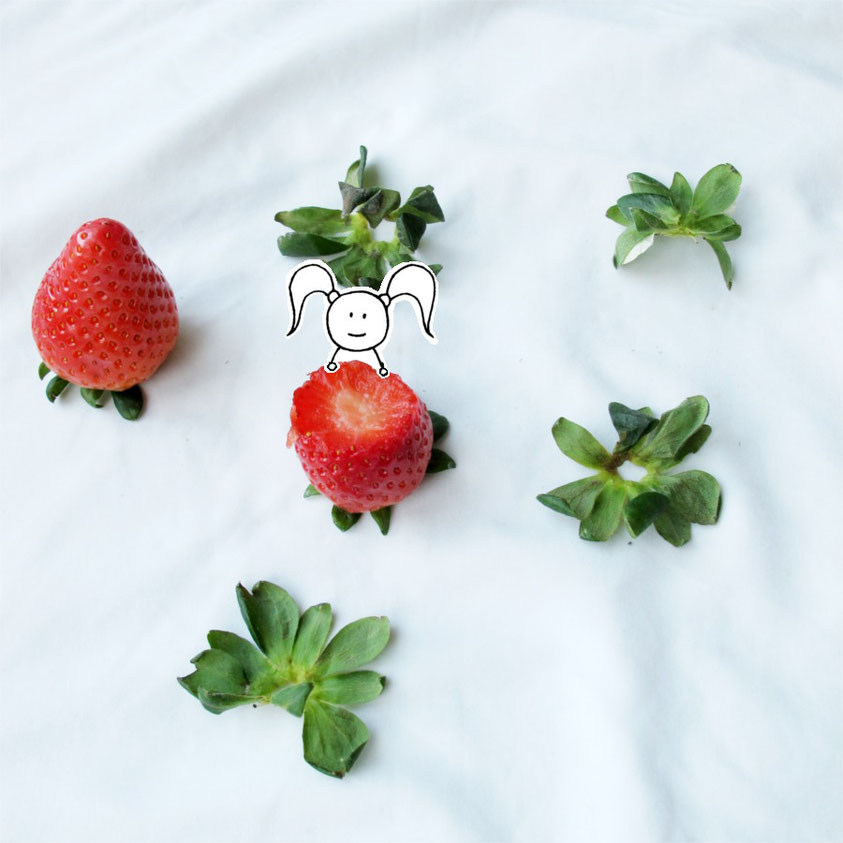 Mmmmhhhh..... delicious!
That game is great. I played it a lot of times. I used carrot pieces, cucumber pieces, raspberries or red radishes.
Because that game is so great and delicious Bea helped me to create a Mini Comic of the Fruit-Bowling. So you can also recreate it and play it :) You can download it here for free, colour it, fold it and play the game :)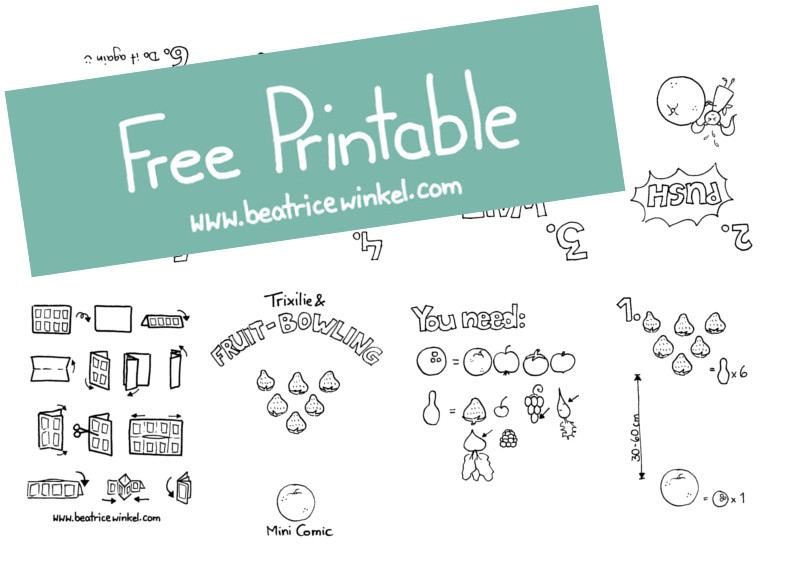 I wish you lots of fun with that Mini Comic Fruit Bowling game. I will play it again in a few seconds :) ... nom nom nom...
Hugs and Kisses
Trixilie