I'm on my way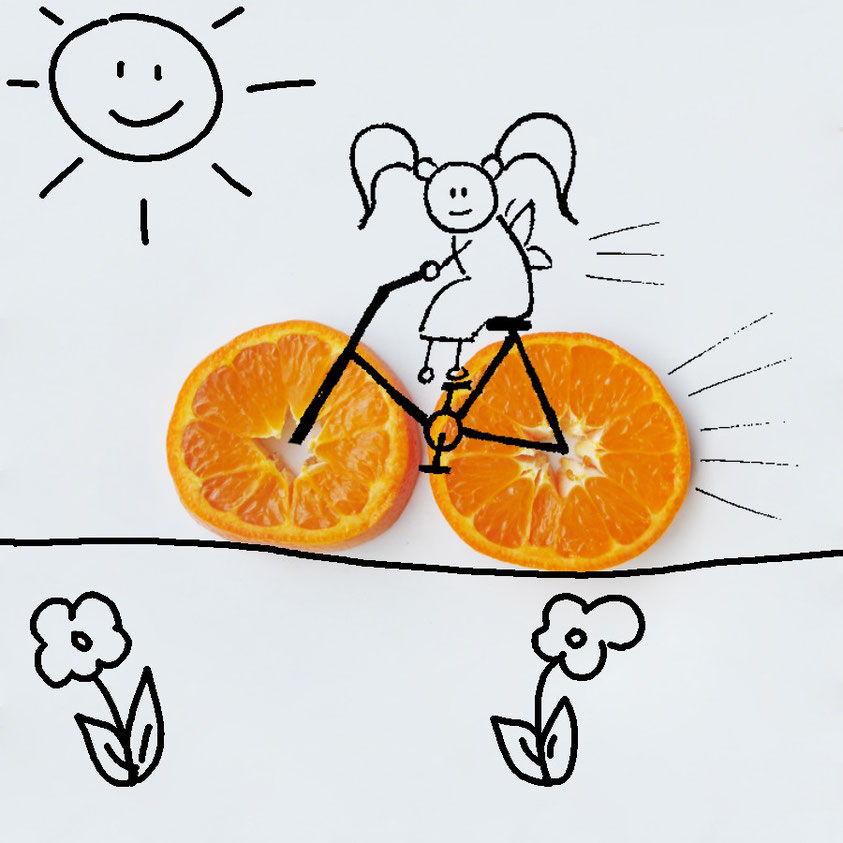 Lalalalaa….
"Tell everybody I'm on my way
New friends and new places to see
With blue skies ahead yes
I'm on my way
And there's nowhere else
that I'd rather be..."
That song is sooooooo cute...
On Wednesday, we watched the film brother bears and one of the bears sang this song. Since then I love to sing it aaaaaall the time. Lalalallaaaalllaaaaa....
Yesterday, Bea and I sat in a train... again. We were on our way to our new stay in Northampton. We had been very lucky that we could take a train. The last days were a lot of trouble in the UK because of the snow. So we weren´t sure if the trains would go to Northampton. But they did, so we sat again in a train and we could enjoy the magnificent view of the countryside. Everything was covered with snow. The whole countryside looked like a big cake with a lot of icing sugar...hihiihihi... delicious UK... hihhihii...
Whilst I looked out of the window and sang the bear song, Bea asked me how I prefer to travel on my way. I like to fly, be carried in one of Beas pockets, go by train, go by boat... but I really like to ride a bike. I have never done it, but I saw a lot of people riding bikes. Some of them looked pretty happy others very exhausted.... hihihi... they had red heads and panted... hihihihihi...
The journey to Northampton was a surprisingly short train ride. So we reached our new stay very early yesterday. Enough time for a long tea time with a lot of fruit. And enough time to think about my bicycle and how I would look like on it. Whilst I ate an orange slice I had the idea. I`ll create a fruit-cycle. It has the correct height, smells wonderful and when I am hungry I can eat it.
Bea had a big smile in her face when I told her my idea and encouraged me to try it out. So I grabbed two orange slices, rolled them to a blank sheet of paper... uff... that was hard work...hihihihihihi... and then I drew a cycling thing around the orange slices.... tadaaaaa.... my fruit cycling was finished.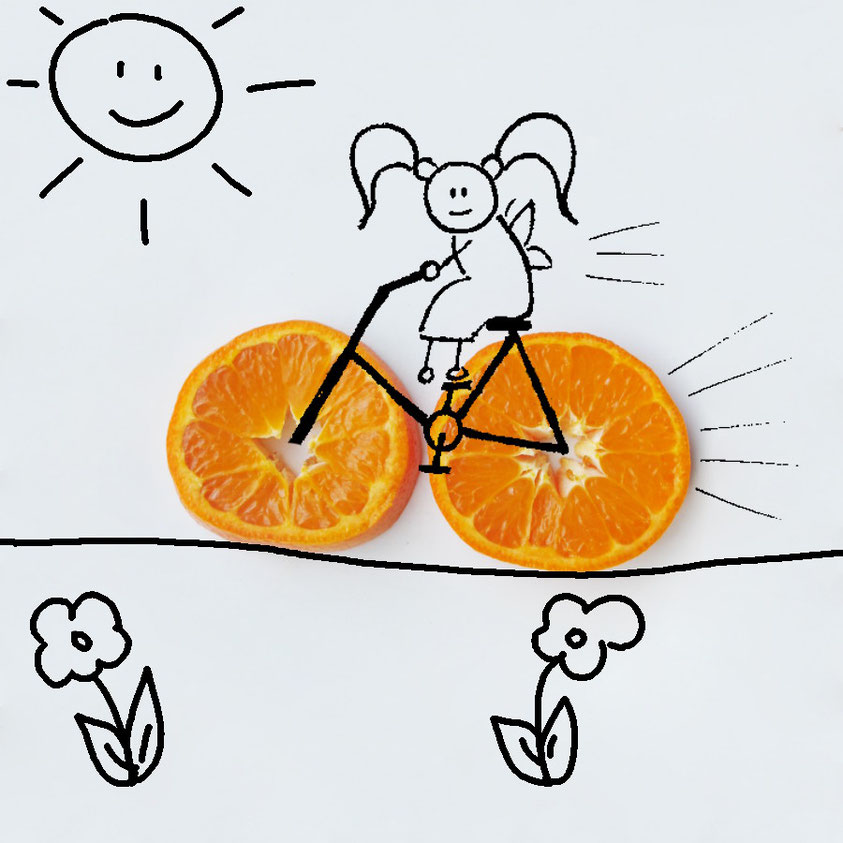 Doesn´t it look great? I love my new fruit cycling!
And the best thing is you can have it too. Just download the Mini Comic, print it, colour it, fold it and you and I can cycle together... hihiiihihihihhi... :)