A city in a bath tub (Berry-Lava)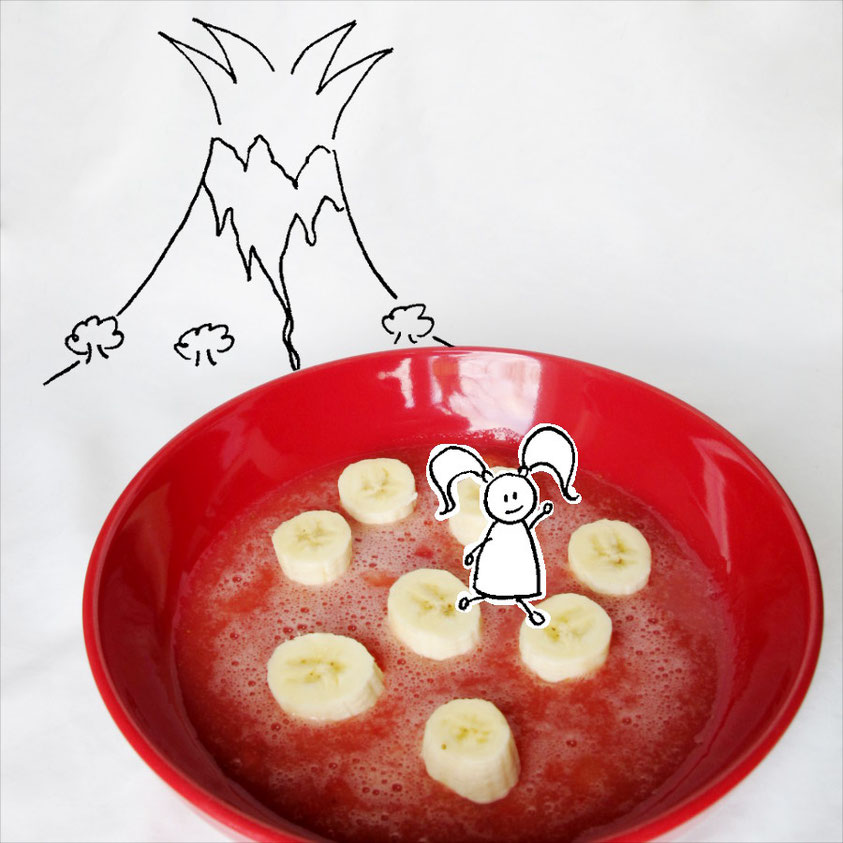 Berry-Lava and a new city called Bath – it was a great week :)
This week, Bea and I travelled to a city called Bath. This city has just one colour - light yellow. I have never seen a whole city in one colour. And it is the first time I have seen a city which is built in a bath tub :) .... hihihhiihi...
We discovered a lot of the city – the Romans Bath, the Jane Austen Centre (well, that was Bea´s idea), the pump room and nearly every inch of this tub city. There are so many beautiful things to see, but the most fascinating thing is: Bath looks like a tub.... hihiiiihihi
One night, I dreamt of a gigantic bath tub and the Berry Volcano (Part 1 and Part 2) and how all the Berry Lava flowed from the Volcano into the gigantic bath tub. Woooowwww... that smelled great... hihihihiihihiihi
The next days, we will stay in Bristol, so we have to take the bus pretty soon.
But before we go to Bristol I want to give you the Mini Comic Recipe for the delicious Berry Lava. Like in the Volcano Comic Part 1, Bea put a few banana slices into the Berry Lava, so I could easily walk from one side to the other. The Berry Lava tastes sooooo gooooood.... yummy :) (like in part 2)
You can download it for free here: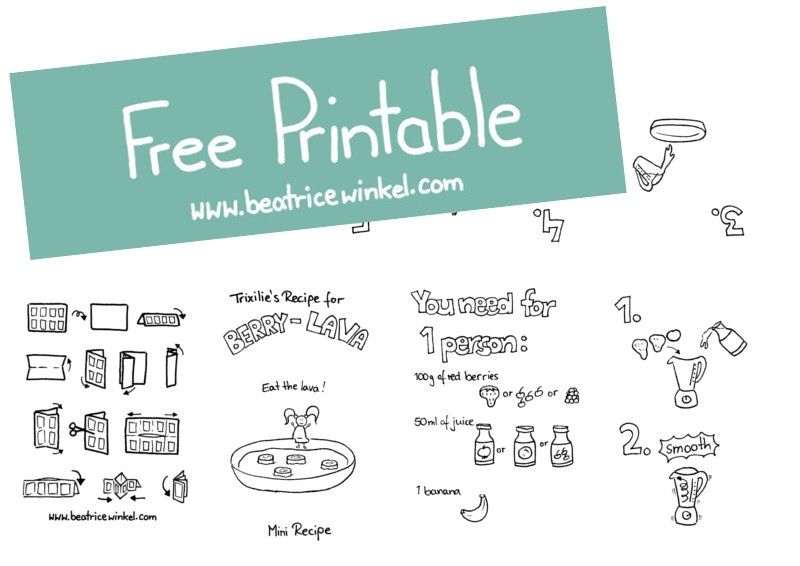 I wish you lots of joy with it. :)
Which adventures did you have this week?
Hugs and Kisses
Trixilie