Why I love rapberries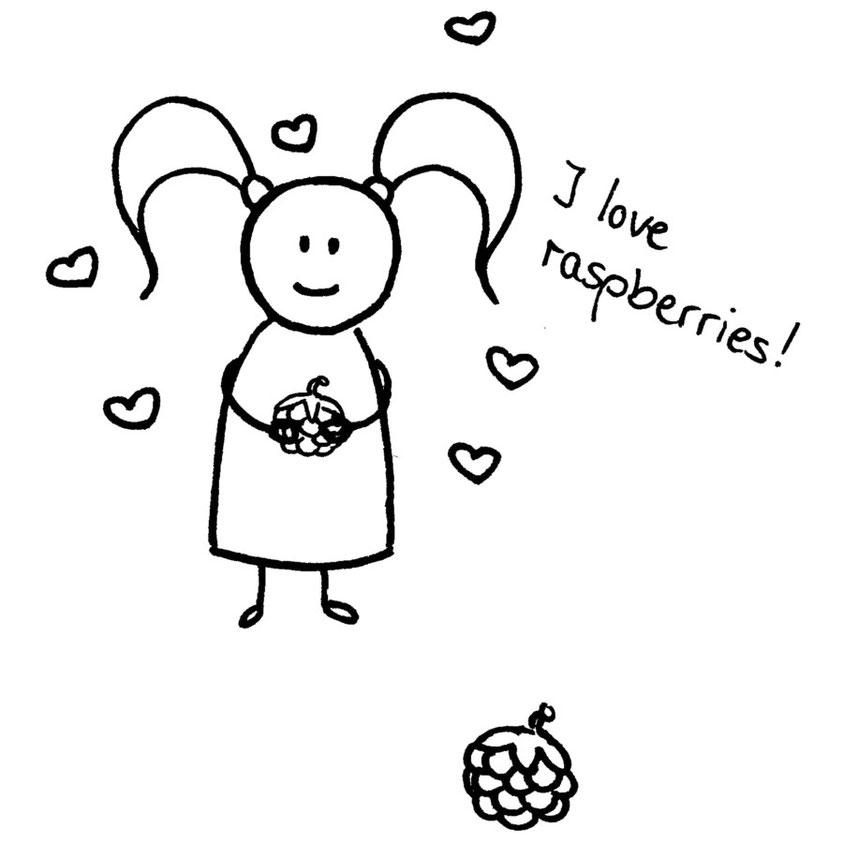 As you know, my favourite favourite favourite fruits are raspberries. I love their taste and colour. Because I love them so much I wrote a love letter to them.
Dearest raspberry,
I am just a small fairy, but I love you gigantic.
Whenever I see you, my heart jumps up and down and I can´t resist touching you.
Your juice is so sweet and colourful. It covers my whole dress when I´m eating you – every single time.
Like a rose, you grow between thorns and you need time to show your full beauty.
I adore your wonderful round and delicious bubbles. I love to eat them – bubble by bubble.
Even when my stomach is nearly full, I always have enough space for you in my tummy :)
So, my dearest raspberry, I can´t imagine a live without you.
Raspberry, I love you...
Your Trixilie
A few days ago, I wrote this love letter and showed it Bea. After she read it, she kissed me on my head and started to draw something - without saying anything to me. I flew on her shoulder, snuggled her cheek and watched Bea drawing. It was such a lovely moment :)
The result of her drawing is this comic. A Mini Comic about how much I love to eat fruit and vegetables and how much I love raspberries... hihiihiihihi... isn´t it cute :)
Of course you can download it for free. I am happy to share it with you. Just click here!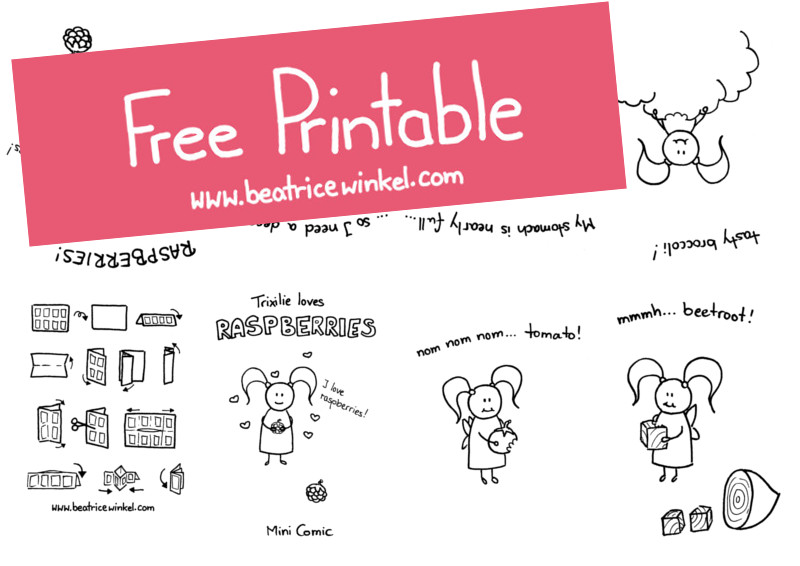 What is your favourite favourite favourite fruit or vegetable?
Hugs and Kisses
Trixilie