Food Game - Eat Colours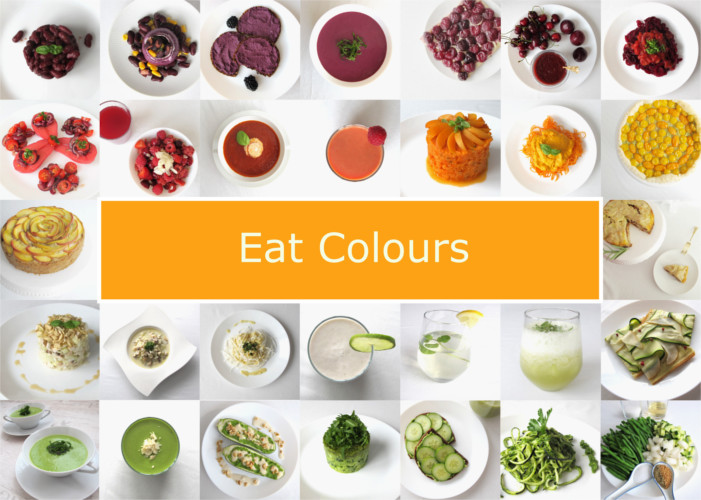 Eat colours is a really simple game. You choose one colour: "Today, we will eat just green/white/yellow..." and for the whole day you look for fruit and vegetables in this colour. For example, you choose green, so you eat as many green things as possible: apples, cucumbers, beans, broccoli, pears, grapes, kiwis, avocados, peas, melons, peppers and so on.
You can download and print the free I-eat-colours-colouring-pictures. Take a few pens and start to colour.
These are the colouring-pictures: 

and here you can download them for free:
(By the way: Trixilie and I would be very pleased, if you mail us some photos of your artworks :) beatrice @ beatricewinkel.com)
Hang the coloured pictures on your fridge door and admire them :)
Which colour do you like to eat? Choose one and start playing the game :)
Besides you can find a lot of free and colourful recipes here (all recipes are sorted in colours: green, white, yellow/orange, red and violet).
After you have eaten a colour for the whole day, which colour do you want to eat the next day? Choose one of your coloured picture and imagine all the delicacies you want to eat.
Trixilie and I hope you have fun with this game. Let us know how you play it. Write a comment below or mail us some photos of your artwork :) beatrice @ beatricewinkel.com
Hugs and Kisses
Trixilie & Bea