Food Game - I eat rainbows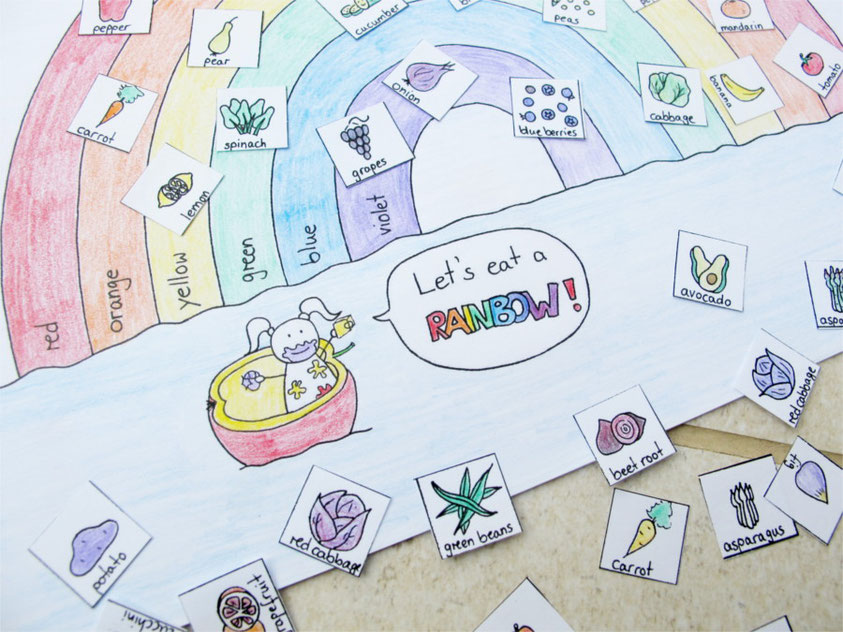 Okay, I don´t mean the real rainbows in the sky... but wait... in Trixilie´s world, Berrytholdy, it is possible ;)
With a little bit of magic you could eat real rainbows - even in the human world. And that´s what this food game is about - a bit of magic.
In this game you eat together with Trixilie a delicious rainbow. It is some sort of puzzle game in which you create your own rainbow every week. Here are some ideas how to play the game (of course you can suit them to your needs):
Step 1: Print Trixilie´s rainbow picture and the corresponding colour puzzle pieces.
Here you can download it for free: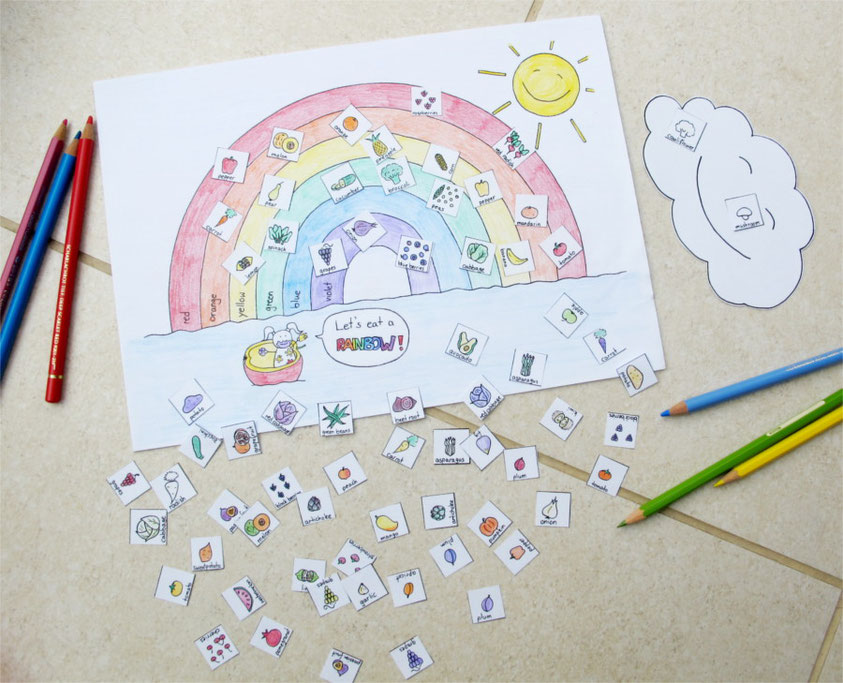 Step 2: Colour the puzzle pieces and Trixilie´s rainbow picture. Cut out all the puzzle pieces and pin them and Trixilie´s rainbow picture on the fridge or pin board.
Step 3: Now start to play the game. Every time you eat a colour of the rainbow you pin the coloured puzzle piece on the rainbow. For example you eat a green apple, you pin the apple puzzle piece on the green strip of the rainbow.
Step 4: Replay the game every week :)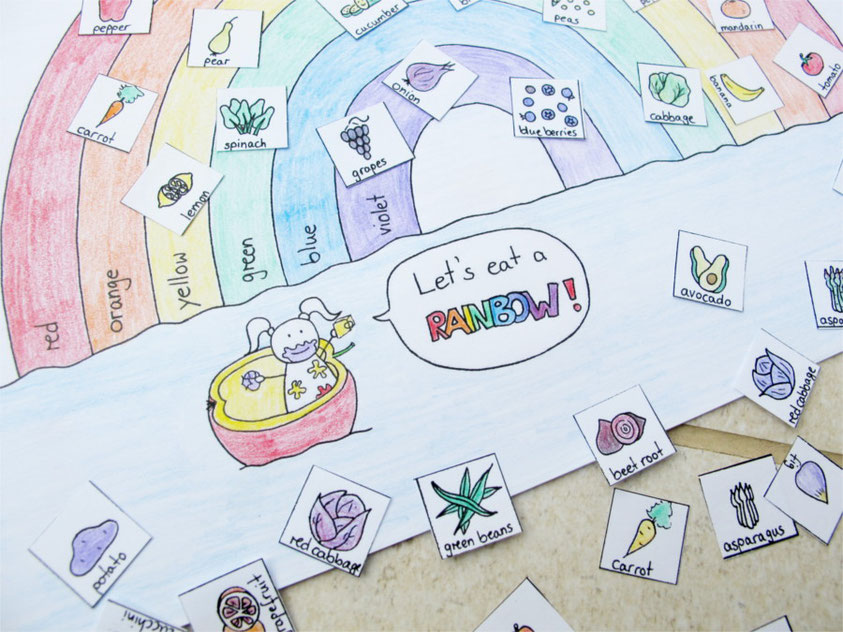 Trixilie and I hope you have fun with this game. Let us know how you play it. Write a comment below or mail us some photos of your artwork :) beatrice @ beatricewinkel.com
Hugs and Kisses
Trixilie & Bea