green avocado hummus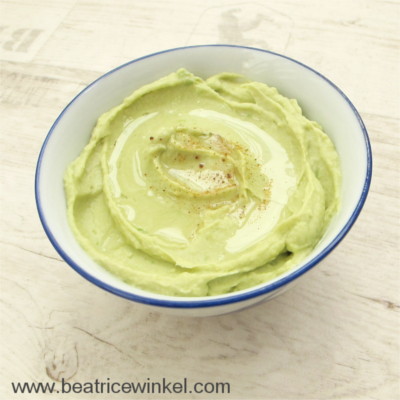 A delicious hummus in green :)
Ingredients for 2 person:
200g of white beans or chickpeas (precooked/canned)
1 tbsp. of tahini
1 avocado
2 tbsp. of olive oil
1 garlic clove
1/2 tsp. of salt
1 tbsp. of lemon juice
1 pinch of cumin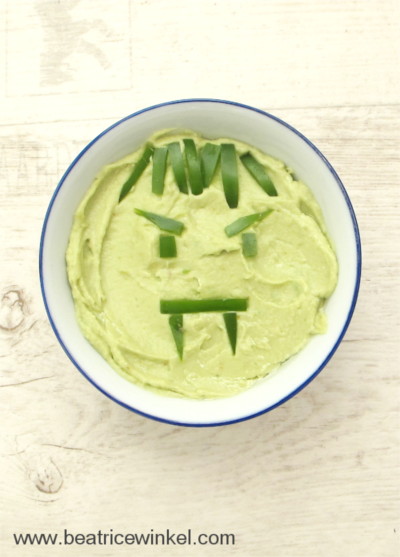 Preparation:
1. Drain the white beans / chickpeas and rinse. Place them in a food processor. Add peeled garlic.
2. Peel and remove the avocado stone. Place the avocado in the food processor. Add salt, cumin, tahini and lemon juice. Blend to a creamy purée. Turn out into serving dishes.
3. Enjoy your avocado hummus :)
Hugs and Kisses
Bea