Green Bean Cucumber Ketchup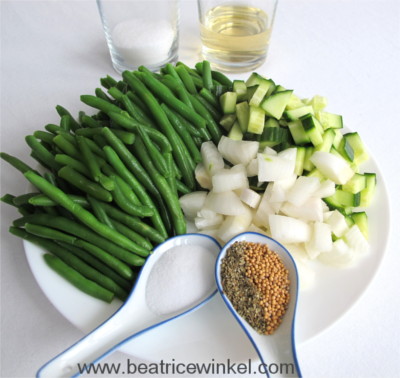 This Green Bean Cucumber Ketchup is delicious to every savoury meal and as a spread.
Ingredients for approx. 500ml:
400g of green beans
200g of cucumber
1 onion
60g of sugar
100ml of apple vinegar
200ml of water
10g of salt
1 TL of dried marjoram
1 TL of mustard seeds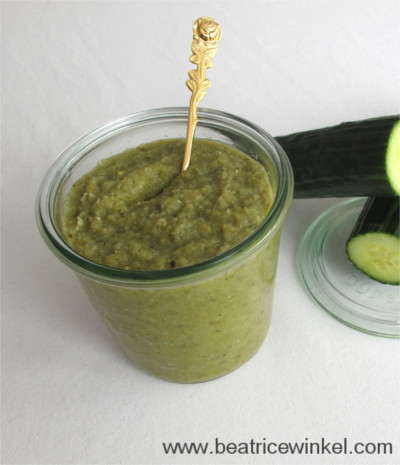 Preparation:
1. Cut off the ends of the green beans. Cook the green beans in salted water for 15 minutes.
2. Meanwhile, peel and chop the onion. Cut the cucumber in cubes.
3. Drain the green beans in a sieve.
4. In a pot, place the sugar, apple vinegar, water, salt, marjoram and mustard seeds and cook it for 2 minutes. Add the beans, cucumber and onion. Let everything simmer without lid for about 10 minutes.
5. Remove the pot from the heat and let cool down for 10 minutes. Pour it into a blender and blend to a creamy ketchup.
Enjoy your ketchup ;)
Hugs and Kisses
Trixilie & Bea