Pea Mint Chocolate Cream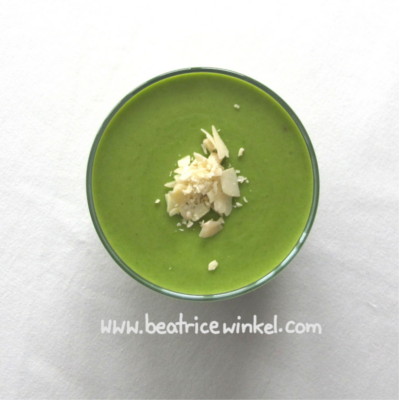 A delicious dessert with hidden veggies ;)
Preparation time: 30 minutes
Cooling time: 1 hour
Ingredients for 2 people:
170g of frozen peas
1/2 tsp. of baking soda
1 mint stem
100ml of oat cream
100g of white chocolate
Topping:
1 handful of almonds
a bit white chocolate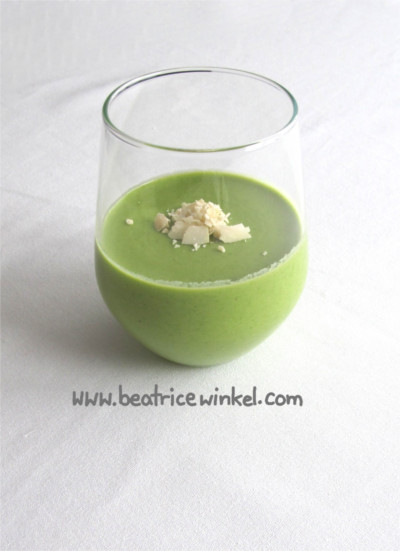 Preparation:
1. Place the frozen peas, mint and baking soda into a saucepan. Add water until peas are covered. Cook (medium heat) until the peas are tender, about 5-8 minutes.
2. Strain the peas through a sieve, take away the mint and place the peas in a blender. Add oat cream and blend until smooth.
3. Melt the white chocolate in a water bath. Add the pea cream, mix everything and pour it into two glasses.  Put the glasses into a fridge for one hour.
4. Chop almonds and white chocolate for the topping.
5. Return the glasses from the fridge. Sprinkle the almonds and chocolate on top of the cream.
Enjoy the delicious dessert.
Hugs and Kisses
Trixilie & Bea