melon pear punch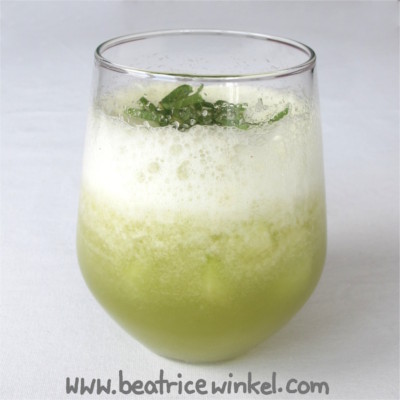 On hot days we really need a lot of drinks and fruit. This recipe is a wonderful combination of both.
ingredients for 2 people:
1 pinch of cinnamon,
1/2cm of ginger,
200g of galia melon,
1 mint stem,
100ml of clear pear juice (well cooled),
250ml mineral water (with gas and well cooled),
if you like some ice cubes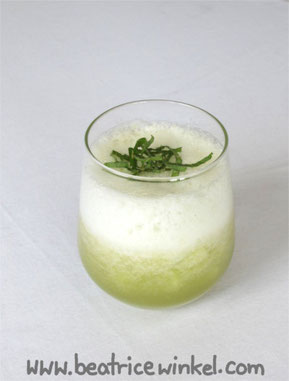 preparation:
1. Halve the melon and remove the core with a tablespoon. Cut the melon in thick slices, peel it and cut the melon in small pieces. Place it in a blender.
2. Peel and chop the ginger. Place it in the blender. Add cinnamon, ginger and pear juice and blend it until smooth. Put the pear mixture and the rest of the melon pieces in the fridge for at least one hour.
3. Chop the mint leaves.
4. Place the melon pieces, ice cubes (if you like), melon pear mixture and mineral water into two glasses. Serve the glasses with the chopped mint.
Enjoy your melon pear punch.
Hugs and Kisses
Trixilie & Bea