Coconut Lime Smoothie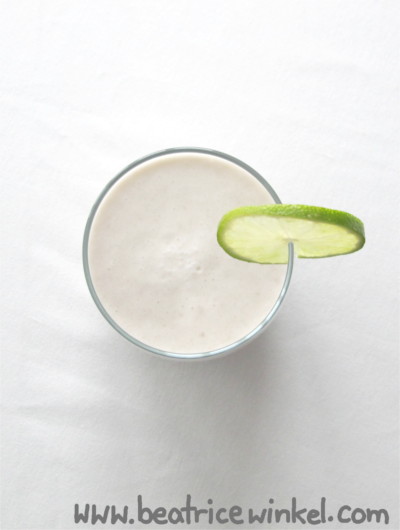 Ein sehr leckeres und einfaches Frühstück
Ingredients for 2 people:
1 banana
1 line
400ml of cold coconut milk
250 - 300ml of cold pear juice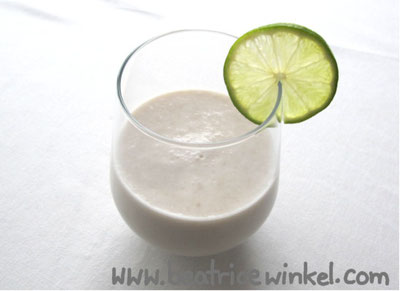 Preparation:
Peel and slice the banana. Halve and squeeze the lime.
In a blender, place the coconut milk, pear juice, lime juice and banana. Blend until smooth.
Pour the Coconut Lime Smoothie in two glasses.