minestrone with rice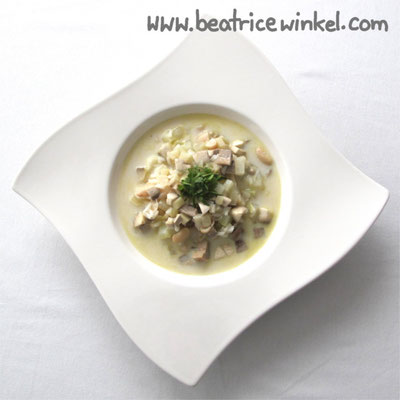 A really nice way to eat rice ;)
ingredients for 2 people:
40g rice
1/2 tsp. of salt
1/2 tsp. of white pepper
1 kohlrabi
40g of celeriac
1 onion
2 tbsp. of olive oil
1 garlic clove
400ml of stock
80g of white mushrooms
80g of precooked white beans
60ml of rice cream
2 coriander stems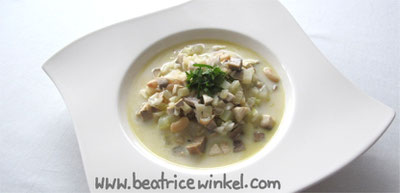 preparation:
1. Prepare rice according to instructions.
2. Peel the onion, garlic, celeriac and kohlrabi and cut them into small pieces. Clean and cut the mushrooms into small pieces.
3. Heat oil in a pot, soften the onion, garlic and celeriac. Add stock and kohlrabi and simmer for 10 minutes.
4. Strain beans through a sieve. Add beans and mushrooms into the pot and simmer for 5 minutes.
5. Add rice and rice cream and stir. Chop the coriander leaves.
6. Ladle the minestrone into two deep bowls and garnish with coriander.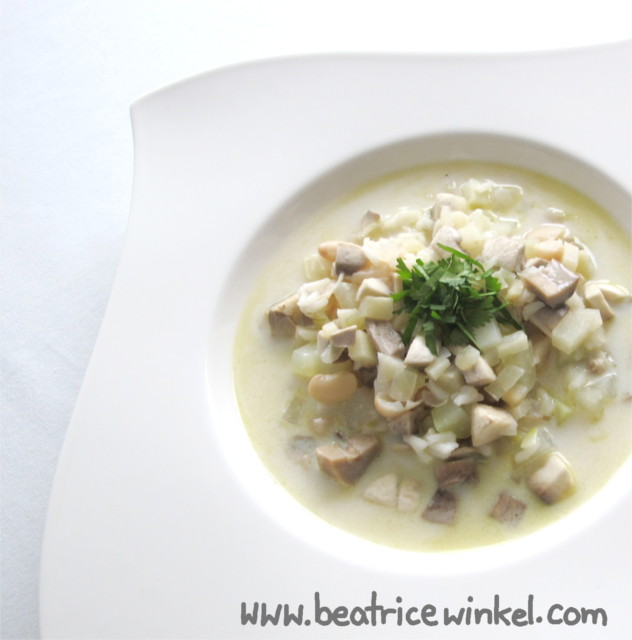 Enjoy your minestrone ;)
Hugs and Kisses
Trixilie & Bea