Radish Apple Chutney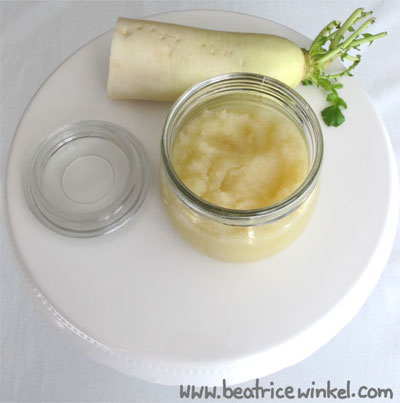 A bit spicy, but also sweet.
Ingredients for approx. 400ml:
300g of white radish
1/2 tsp. of salt
1cm of fresh ginger
100g of apple
50g of sugar
100ml of white balsam vinegar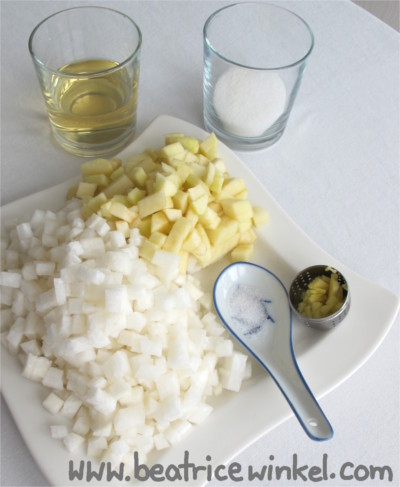 Preparation:
Peel and chop the radish. Peel the apple, halve lengthwise and remove the core. Cut the apple into small pieces. Peel and grate the ginger finely.

In a pot, mix the vinegar, sugar and salt and bring it to the boil. Add radish, apple and ginger and let it simmer at medium heat for 10 minutes (no lid).

Remove the pot from the heat and let it cool down. Puree it finely with a immersion blender.

Put the Radish Apple Chutney into a twist off glass.
Enjoy your chutney
Hugs and Kisses
Trixilie & Bea