White Hummus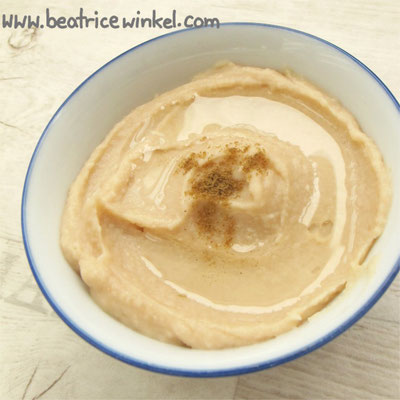 If you know someone who don´t like hummus, try this one. It tastes much softer :)
Ingredients for 2 people:
200g of precooked white beans
1 tbsp. of tahin
2 tbsp. of olive oil
1 garlic clove
1/2 tsp. of salt
1 tbsp. of lemon juice
1 pinch of cumin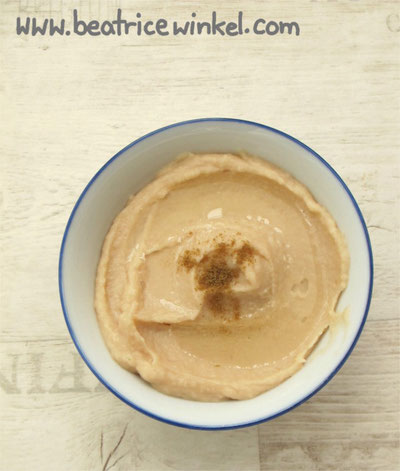 Preparation:
Rinse the white beans in cold water and tip into the food processor. Add peeled garlic, lemon juice, salt, cumin, tahin and oil.

Turn on the food processor. When the mixture is fully combined and smooth, tip it into serving dishes.

If you like, you could top it with 1 tbsp. of oil and a pinch of cumin.
Enjoy your meal :)
Hugs and Kisses
Bea