nectarine gooseberry cake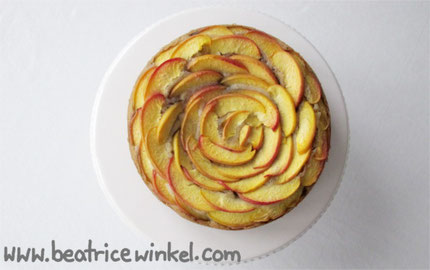 Do you like fruit cake? A cake with fruit in and on top of the cake? Yes? Then try this one 😊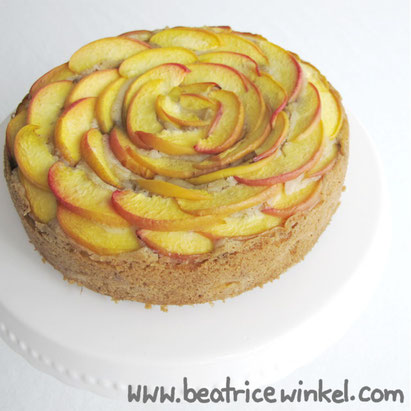 nectarine gooseberry cake
ingredients for a small springform (18cm diameter):
2 nectarines (ca. 150g),
150g of gooseberries,
100ml of oil, 200ml of almond milk,
1 tbsp. of starch,
80g of brown sugar,
1 vanilla bean,
150g of flour,
100g of semolina,
1 tsp. of baking soda,
1 tbsp. of lemon juice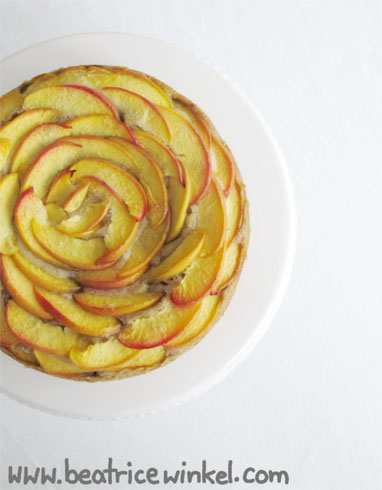 preparation:
1. Halve the nectarines and remove the stones. Then slice the nectarine halves.
2. Preheat the oven to 180°C / 160°C fan / gas 4. Place baking paper on the springform ground.
3. Cut the vanilla bean lengthwise, scrape out the core. place it in a bowl and mix it with starch, brown sugar, semolina and baking soda. Add oil, almond milk and lemon juice. Mix all ingredients thoroughly with a wooden spoon to make a firm dough.
4. Fill the half of dough in the springform and place the gooseberries on it. Fill the rest of the dough in the springform and place the nektarine slices on it.
5. Bake the cake for 30 - 35 minutes. Let the cake cool down for 30 minutes.
Enjoy your nectarine gooseberry cake ;)
Best wishes
Bea