carrot pasta with pepper cashew sauce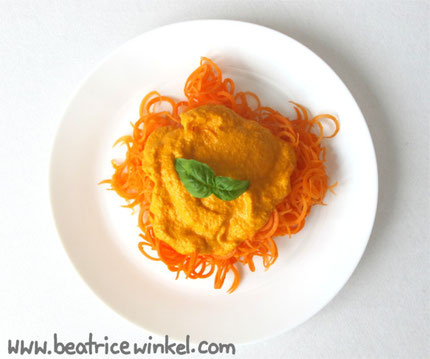 I love the combination of carrots and nuts. This recipe combines both, but in a bit different way 😉
carrot pasta with pepper cashew sauce
ingredients for 2 people:
4-6 carrots,
2 tbsp. roasted and salted cashews,
1 yellow or orange pepper,
1 garlic clove,
1/4 tsp. of ground white pepper,
1 tbsp. of olive oil,
1 stem of basil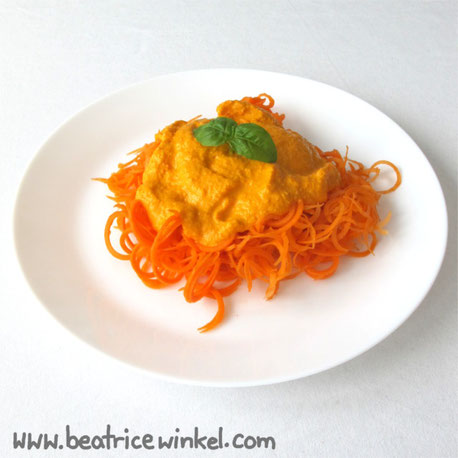 preparation:
1. Halve the pepper and remove the seeds and stem. Cut the pepper in small pieces and place it in a blender.
2. Peel the garlic. Place garlic, cashews, white pepper and olive oil in the blender.
3. Cut off the ends of the carrots. Cut the carrots in "fettuccine" with a potato peeler or in "spaghetti" with a vegetable spiralizer.
4. Place the carrots and sauce on two plates and serve it with basil.
Enjoy your orange meal 😉
Best wishes
Bea