peach raspberry soup
This is my second favorite cold summer soup recipe. Okay, you could call it smoothie, but I like to eat it at lunch, so for me it is a soup 😉
peach raspberry soup
ingredients for 2 people:
4 peaches
125g of raspberries
400ml of orange juice
400ml of coconut milk
1 lime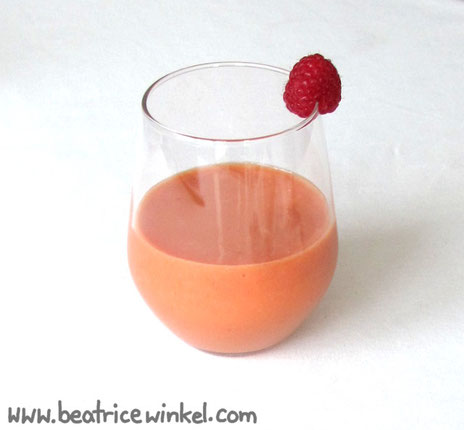 preparation:
1. Halve the peaches, remove the stone and cut the peaches in little pieces. Halve and squeeze the lime.
2. Place the peach pieces, raspberries, coconut milk, lime and orange juice in a blender. Blend until smooth.
3. Pour the soup in two glasses and enjoy it
Best wishes
Bea