Hot Peach Ketchup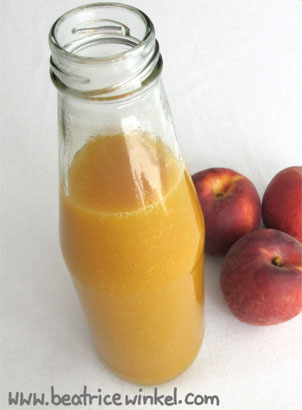 Yes... a peach could also be tasty as ketchup 😊
Hot Peach Ketchup
Ingredients for approx. 500ml:
500g of peaches
50g of onion
1 pinch of cayenne
100ml white wine vinegar
100ml orange juice
50g of brown sugar
1 tsp. of mustard seeds
1/2 tsp. ground white pepper
1/2 tsp. of salt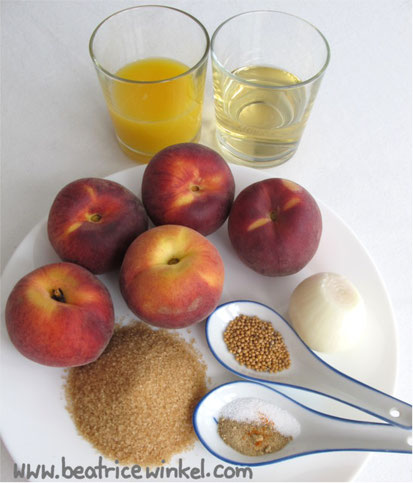 Preparation:
In a pot, bring water to the boil. Cut the round end of the peaches crosswise and put them into the water for 30 seconds. Remove the peaches from the hot water and rinse them. Peel the peaches and cut the peach flesh into small pieces.
Peel and chop the onion.
In another pot, mix vinegar, orange juice, brown sugar, mustard seeds, salt and pepper and bring it to the boil. Add the peaches and onion and let it simmer for 10 minutes.
Remove the pot from the heat, let it cool down for 5 minutes and puree finely with an immersion blender. Pour the Hot Peach Ketchup into a twist off bottle or twist off glasses.
Enjoy your peach ketchup.
Best wishes
Bea