red breakfast in 10 minutes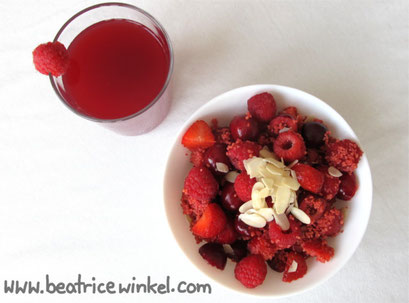 Sometimes we have just 10 minutes to prepare a delicious breakfast. This recipe will help you 😊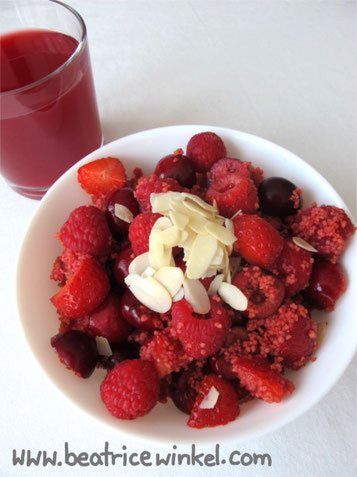 red breakfast in 10 minutes
ingredients for 1 person:
50g of couscous,
300ml of cherry juice,
100g of strawberries,
100g of cherries,
50g of raspberries,
10g of chopped almonds,
1 tsp. or 1 bag of black tea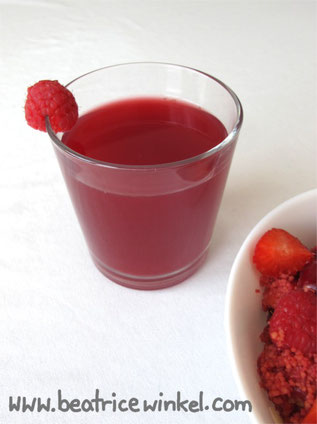 preparation:
1. Place the couscous in a bowl and the tea in a cup.
2. Bring the cherry juice to the boil and fill 60ml of it in the couscous bowl and the rest in the tea cup (brew for 1-3 minutes = making awake / brew for 3-5 minutes = the tea loose the awake effect).
3. Halve the cherries and remove the stones. Cut off the green top of the strawberries. Cut the strawberries in small pieces. Mix the cherries, strawberries and raspberries with the couscous.
4. Remove the tea / tea bag and top the couscous with the chopped almonds.
Enjoy your red 10 minutes breakfast 😉
Best wishes
Bea