blueberry basil punch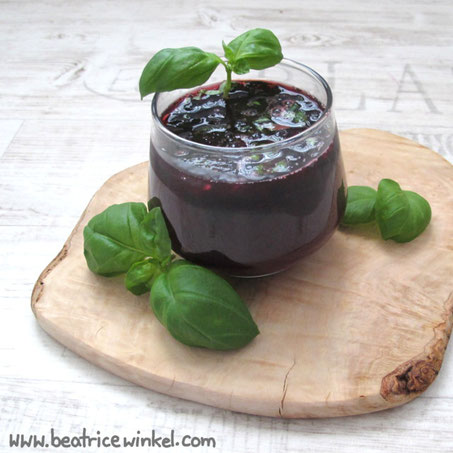 alcohol free punch in violet - yummy 😉
blueberry basil punch
ingredients for 2 persons:
40g of blueberries
10g of brown sugar
1 hand-full of basil
350ml of blackcurrant juice
150ml of pineapple juice
2 tbsp. of lemon juice
some ice cubes if desired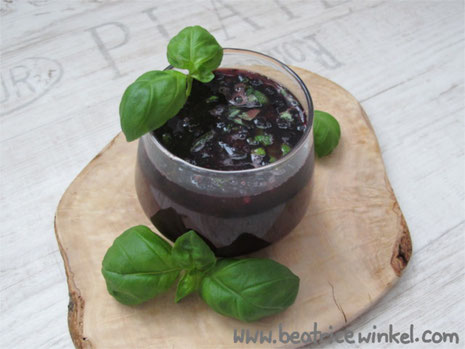 preparation:
Place blueberries in a middle bowl and mash the fruit using a fork.
Chop basil leaves in thinly slices.
Add basil and brown sugar into the bowl. Refrigerate the mixture until cool (2 hours).
Mix lemon juice, pineapple juice and blackcurrant juice and refrigerate until cool (2 hours)
To serve, fill two glasses with blueberry-mixture, lemon-pineapple-blackcurrant-juice and ice.
enjoy your blueberry basil punch 😊
best wishes
Bea