Beet Root Hummous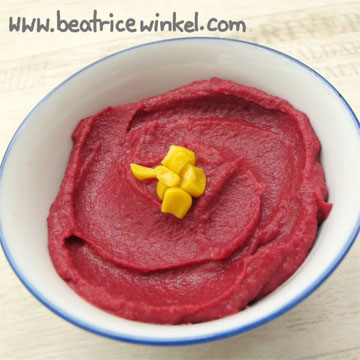 Beet roots and kidney beans are the best friends 😉
Beet Root Hummous
Ingredients for 2 people:
200g of precooked kidney beans
1 tbsp. of tahin
100g of precooked beet root
2 tbsp. of oil
1 garlic clove
1/2 tsp. of salt
1 tbsp. of oil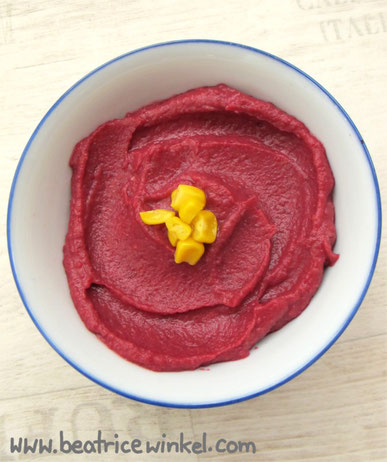 Preparation:
1. Cut the beet root into small pieces. Peel the garlic. Rinse the kidney beans in cold water and tip into the food processor. Add the beet root, garlic, salt, tahin and oil.
2. Turn on the food processor. When the mixture is fully combined and smooth, tip it into serving dishes.
3. You could top it with a bit oil, corn grains, parsley or onions.
Enjoy your Beet Root Hummous.
Best wishes
Bea