Kidney Plum Tower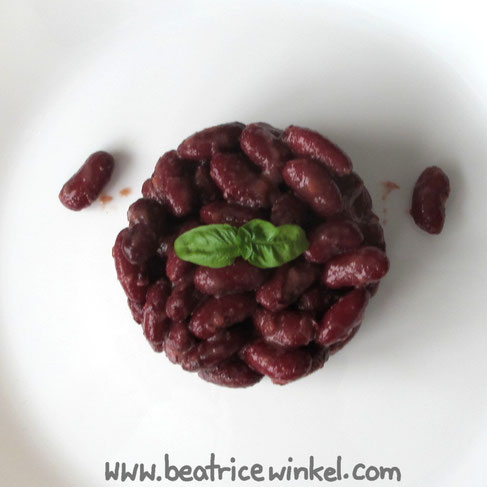 A really simple vegan protein bomb 😉
Kidney Plum Tower
Ingredients for 2 towers:
250g of precooked kidney beans
75g of plums
1/4 tsp. of cumin
1/4 tsp. of ground pepper
1/2 tsp. of salt
1 tbsp. of oil
1/2 tbsp. of balsamic vinegar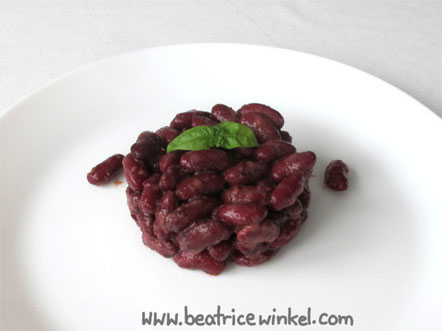 Preparation:
Drain and rinse the kidney beans in a colander.
Halve the plums and remove the stones. Cut the plums in little cubes. In a blender, place the plums, cumin, pepper, salt, oil and balsamic vinegar and blend it to a smooth cream. Mix the kidney beans with the cream.
Place a ring mold in the middle of a plate. Place the half of the kidney salad into the ring mold and press it slightly down. Remove the ring mold carefully. Repeat this with the second half of the salad and apricot slices.
You can serve the Kidney Plum Tower with brown bread.
Enjoy your Kidney Plum Tower
Best wishes
Bea