Brownie Muffins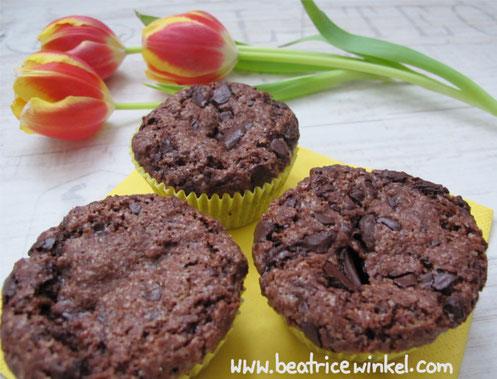 We weren´t sure what it is... a muffin or a brownie. So we called Brownie Muffin 😊
Brownie Muffins
Ingredients for 12 Brownie Muffins:
200g of dark chocolate
250g of flour
150ml of almond milk
240g of brown sugar
120ml of oil
50g of unsweetened cocoa powder
1 tsp. of vanilla powder (or 1/2 tsp. of vanilla extract / the seeds of 1 vanilla bean)
2 tsp. of baking soda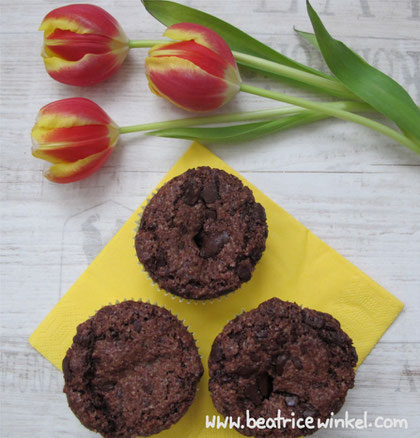 Preparation:
1. Chop the chocolate.
2. Preheat the oven to 180°C / 160°C fan / gas 4. Line a 12-hole muffin tin with paper cases.
3. In a big bowl mix flour, brown sugar, vanilla powder, baking soda and unsweetened cocoa powder. Add the almond milk and oil and mix all ingredients thoroughly to a firm dough. Add the chopped chocolate and mix the dough again.
4. Fill the muffin cases and bake 25 minutes.
5. Leave the muffins in the tin to cool for 5 minutes.
I wish you lots of fun preparing and eating your Brownie Muffins 😊
Best Wishes
Bea