Trixilie's Birthday Place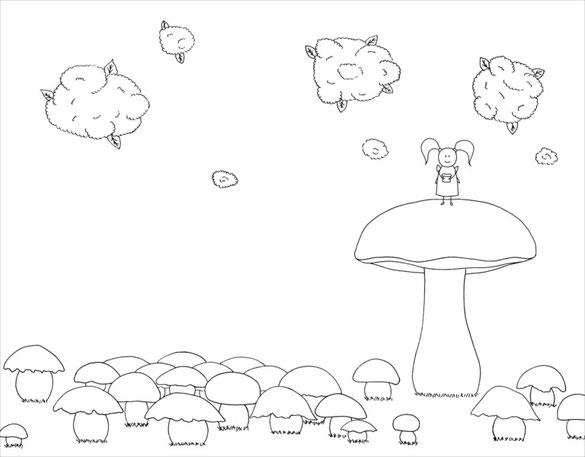 You have probably noticed that we fairies love to celebrate. We celebrate nearly everything: spring time, summer time, autumn time, winter time, friendships, our river and – of course – birthdays. We have even a special place in Berrytholdy to celebrate birthdays – our Birthday Place.
Like a lot of other places in Berrytholdy, our Birthday Place is also magical. It is a place full of magical mushrooms. Every time a fairy eats a mushroom, a new one grows over night. The next morning the whole field looks like no fairy ever touched a mushroom. Even if we fairies ate all mushrooms at one day, next day all mushroom are back. That is so magical and it is fantastic. So we can celebrate a birthday at this place and can eat all mushrooms every single day... hihihiihihihi.... 😊 mushrooms are soooooo delicious... hihihihihi...
Besides the mushrooms, I also enjoy the birthday celebrations. Every fairy writes a letter, in which all good characteristics the fairy sees in the birthday fairy are mentioned. At the birthday, each fairy flies on the top of the biggest mushroom and reads the letter out load, so all the other fairies can enjoy the lovely words. After that (and often already at the same time) all the other fairies nibble of or eat the mushrooms. Because every fairy reads out the written letter, we spend a lot of time together and the birthday fairy is always really touched by all these kind words.
This way of celebrating a birthday is big fun. Perhaps you like to write also such letters to your friends and family members – even if it is not their birthday 😊 To help you to do so, Bea and I created a lovely blank letter, which you can download for free. Just print it, write your lovely words on it and give the letter to the special person. You can download the letter for free here: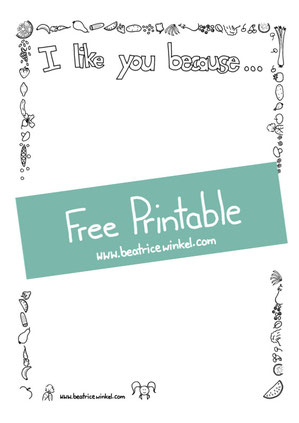 I wish you lots of fun writing such great letters 😊
Hugs and Kisses
Trixilie