Trixilie`s Butterflies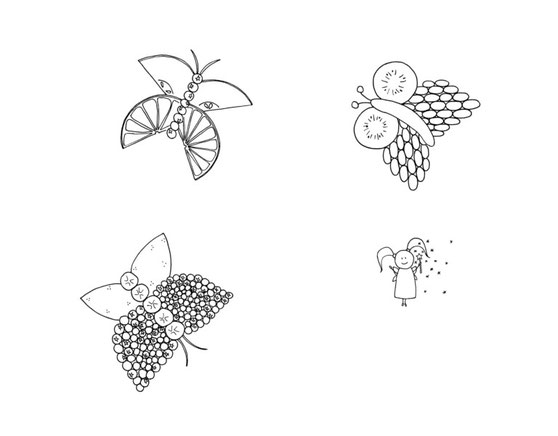 My favourite companions in the human world are butterflies. They are very elegant when they fly, have a lot of different colours on their wings and they are always silent – even when they fly around.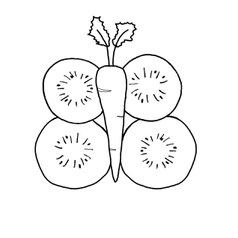 In Berrytholdy are also butterflies but they look a bit different. They look like someone created them out of fruit and vegetables – like some kind of fruit puzzle. Most of them are in the east of Berrytholdy. There is a huge meadow with a lot of flowers and little bushes. There, they have a lot of plants to eat, enough space to fly and many bushes to hide.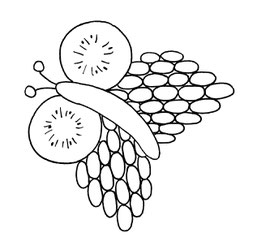 Like a lot of places and things in Berrytholdy, the butterflies are also magical. Every time, they touch each other they exchange some fruit or vegetables. So the butterflies look every time a bit different. Here is an example for you: one butterfly has wings made of grapes and another butterfly has wings made of kiwi. When they are flying around and touch each other, some of the grapes go to the kiwi-butterfly and some of the kiwi slices go to the grape-butterfly. That looks incredible beautiful. There are so many variation and colours. I just love to watch them flying around and exchanging their fruit and vegetables. It seems all butterflies are in some kind connected and they are in harmony.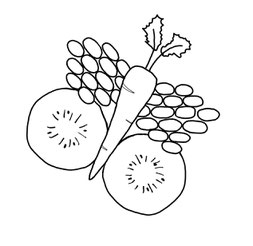 Even in the human world you can see the magic of butterflies. Okay, they are not made of fruit and vegetables, but they are still beautiful and magical. Just watch them flying around. It is so wonderful how light they seem. Every kind of butterfly has another colour and sometimes they have a lot of different colours on their wings.
So it doesn't matter if the butterflies are in the human world or in the fairy country Berrytholdy – watch them and enjoy the beauty of them 😊
Bea and I have something nice for you to create a delicious butterfly. Here is a free Mini Colouring Recipe to prepare a fruity butterfly. Just click on the picture and you get the free Mini Colouring Recipe: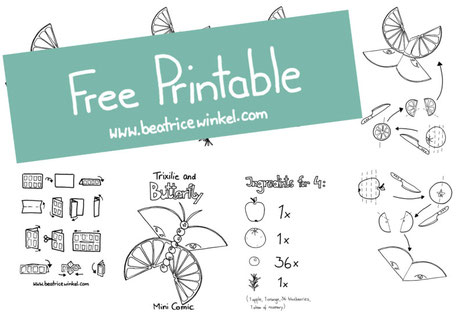 I wish you lots of fun with the fruity butterfly.
Hugs and Kisses
Trixilie