Trixilie's light oasis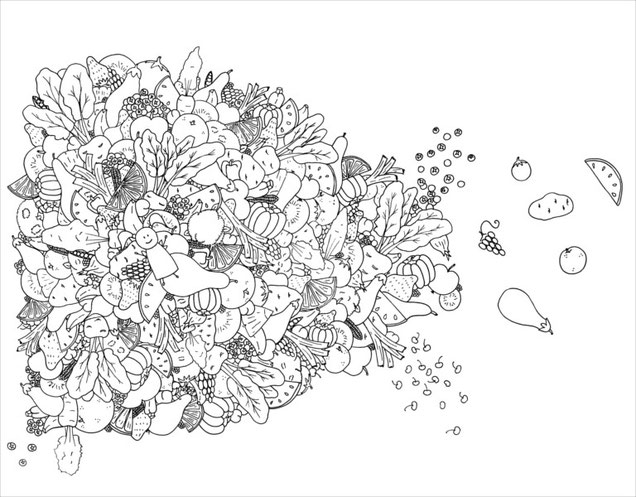 There is a place in Berrytholdy where we don´t eat. Well, I mean where we can`t eat food for our body, but food for our soul and mind.
The place is called light oasis.
We fairies need sometimes a bit calmness and silence. Then we go to the light oasis. There, all fairies are silent and just enjoy the beauty.
In the light oasis is no smell, no taste, no sound, just light and colours. The lights create a lot of fruit and vegetables, but we fairies can't touch them. They are just made of light.
Every now and then the lights change and show other fruit and vegetables or just change their positions.
It is so wonderful to see all the different colours. They are amazingly beautiful and I am always totally fascinated of them.
From time to time a fairy goes into the middle of the light and it seems that the light starts to dance with the fairy. It is like diving into the light. Every time it is magical and a big joy.
We fairies just sit there, enjoy and breathe in and breathe out...
Breathe in...
And breathe out...
To enjoy a bit of that beauty of the colours and the changing fruits, Bea and I created a lovely Mini Comic – just for you. Just click on the picture and you can download it for free: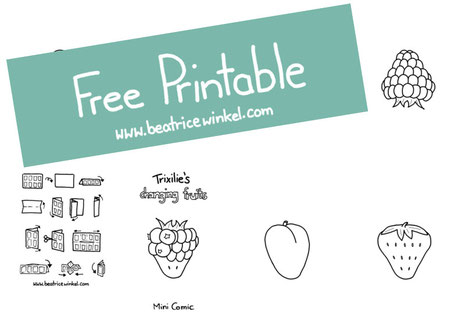 I wish you lots of fun with it.
Hugs and Kisses
Trixilie