Trixilie's sparkling currants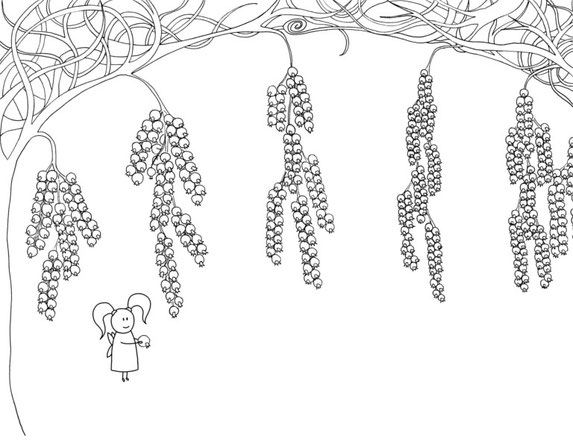 Do you have a favourite place at night? In Berrytholdy, my favourite place by night – expect my sleeping place in my pear home and the sharing-dream-place – is the sparkling currant place.
That place is full of currants: white ones, red ones and black ones. At day, it is beautiful because of their wonderful colours and scents and by night it is full of colourful sparkling lights. It is magical. All the currant bubbles blink and sparkle in their fruit colours. A few of them just glimmer a bit. Others shine very bright. So at night, when we sit between all the currant bubbles, it is overwhelming, but also very peaceful. At hot summer days, we fairies love to sleep there.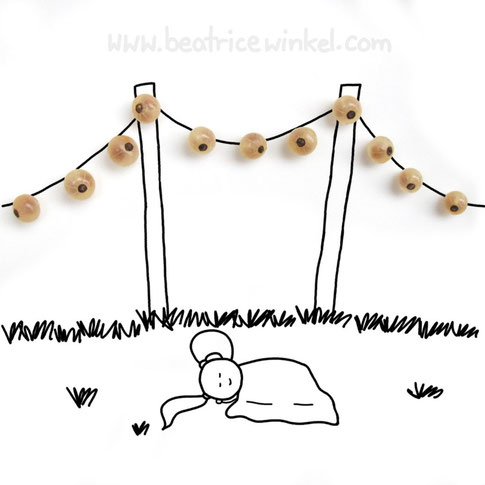 From time to time a fairy flies up to a currant bubble, takes it and eats it. That looks gorgeous, because during the fairy eats it, their mouth is shining like the currant bubble... hihihii... can you imagine, a fairy with shining cheeks?... hihihihihi...
You see, even at night we fairies love to eat fruit and vegetables...hihihi...
Because of the delicious currants, Bea and I created a Mini Colouring Recipe for you to prepare a delicious currant ice cream. Just click on the picture and you can download the Mini Colouring Recipe for free: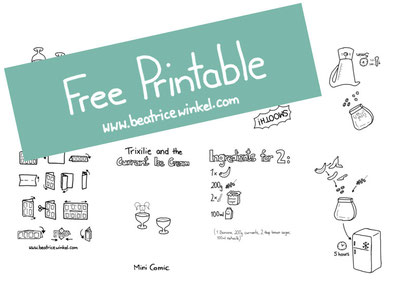 I wish you lots of fun with it.
Hugs and Kisses
Trixilie